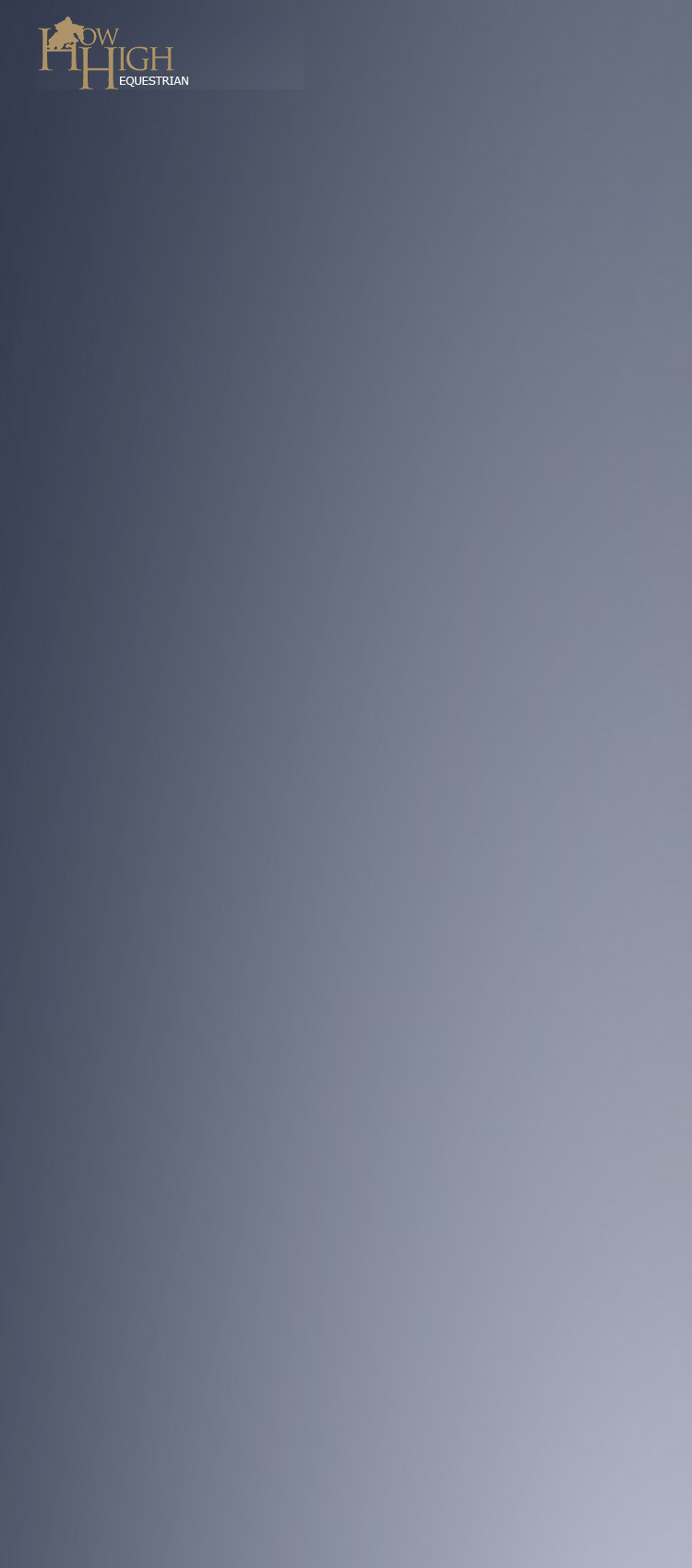 © Copyright How High Equestrian 2007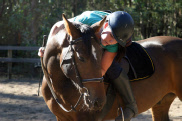 Highland Murphy - 'Murph'
Murphy has been recently broken-in and was sold to Lys Baker in Victoria. He just came 3rd in his first ever event!!!
Lys sent us the following:
I have the absolute pleasure of owning TSH Highland Murphy, one of Bec & James' first ISH projects. We flew up from Melbourne in December 2006 to see him and immediately fell in love! Nice movement, good bone and conformation, proven bloodlines and a temperament and attitude to die for.
Murphy was mature enough to be broken in at two and half years old, and to be honest I was lucky to get him back off Bruce (my breaker) as he would have quietly snaffled him for his own showjumping prospect! Murphy has only recently turned three but his maturity and willingness to learn means he is progressing at an amazing rate. Just last week he attended his first day at Club, and I couldn't have been happier, he took it all in his stride and did it with style! I felt very proud to be his owner.
Bec and James have been a fantastic support from the very start and I have no hesitation in recommending them as the breeders of your next sport horse. I found comfort in their level of experience as 3* eventers, and the fact they are out on the eventing circuit competing on their own 'product' - with some of their current equine stars sharing similiar bloodlines to Murphy.
I couldn't be happier! Hopefully you'll see Murphy and I out and about on the eventing circuit before too long flying the TSH flag!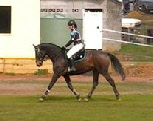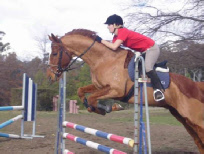 General was sold to Soraya in Canberra. Together they have started competing and are doing very well.
In September of 2006 I went out to Braidwood to see General after seeing him advertised. Bec and James had General as an ex-racehorse and re-educated him on the flat and started him over fences. I felt straight away that he was a sweet, honest horse and then I got on and was blown away by how soft and willing he was under saddle. We returned to Bec and James' property with our float shortly afterwards and brought him back to his new home with us.
General is truly a dream horse! He has a lovely scopey jump but his truly best asset is that he's so honest. I really look forward to where he can take us both in showjumping. He is also a very handy horse, he regularly attends Pony Club and has tried everything from hacking to mounted games to natural horsemanship, all with great success.
He is an all-round superstar with a heart of gold. I thank Bec and James for the super job they did re-training him from the racetrack. General is such a soft, responsive and honest horse: he is a great credit to their training. I could not have asked for anything more. He is truly a joy to own and I really look forward to the years ahead of us!
He overjumps from time to time but he comes right back to me on the other side so there is never much drama. He feels just like a schoolmaster a lot of the time. I think the biggest fence we jumped was a 1m+ box oxer, but my mum missed it with the camera!!! Genny just went for gold, he doesn't bat an eyelid at height. He has a look at scary fill but I just keep my leg on and he goes. Grant says he has very good rhythm and just likes him a lot in general. Also he was an angel to clip, he hardly moved!!!!!
And he went to a dressage comp a few weeks ago at Equestrian Park. In the Prelim 1.3 he was the first horse of the day and I didn't get much of a warm up but he was really settled, he ended up coming 6th. By his 1.1 in the afternoon he was straight down to business and he came 2nd.
Soraya
How High have received so many positive comments in relation to our show jumps from Clubs and Individuals, some of these comments include:
'We love our new How High Show Jumps they are durable, look great and now all the kids can help set the course because they are nice and light.'

'Our jumps at Pony Club now look great - they are colourful, easy to handle and most of all safe'.

'The How High jumps are so much better then our ugly old metal wings - great idea Bec and James.'

'Thanks for my lovely jumps, my arena looks great and it is like I can practice at home like I am at a competition.'

'The Jumps are great, they are even better then they looked on your website.'