How High fleece rug.
Cosy Polar Fleece, large wither protection, leg Straps.
Keep your horse nice and warm while also looking smart. Great for under rugs, stables, travel etc!
Grey
How High turnout rug.
1680D Ballistic Nylon Outer, Waterproof and Breathable. Lined with breathable/anti-bacterial lining and a warm 350G filling.
Grey with White and Grey Binding
Please note: delivery may take 2-3 weeks depending on stock availability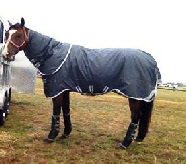 Think of the most expensive horse rugs on the market - How High has joined forces with the manufacturers of those rugs so we can offer the same quality at a fraction of the price. Rugs that normally sell for $400 to $500 can be yours for less than $200. To access this special offer we are taking pre-orders.
Rugs are available from sizes 5'6 to 7'0. (Limited Qty left so get in quick)
Cost per individual rug/neck rug is $220.
We will do another pre-order special at some stage so if you would like to be on the mailing list send us an email info@howhigh.com.au and we can keep you informed!
To order, or for more details send us an email or contact us directly on 0428475025 or 0427203390.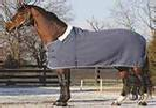 © Copyright How High Equestrian 2007
From the same manufacturer as the How High Turnout Rug,, the How High is top quality at an affordable price. These rugs are currently in stock in some sizes for only $85 each.


SPECIAL OFFERS
Generally once a year How High offer a special 'Pre-Order' on rugs when we place our order with our manufacturer. This enables you to get quality rugs at a very special price. Rugs ordered generally include:
Summer Rugs

Rain Sheets

Woolens

Fleece Rugs

Winter Turnouts
If you want to hear about our next 'pre-order' offer send us an email at info@howhigh.com.au to go on our mailing list where you will be updated on any specials and offers we have running!