© Copyright How High Equestrian 2007

We have carefully selected our broodmares based on type, temperament, confirmation and bloodlines. Below we have provided information about the bloodlines represented by our broodmare stock.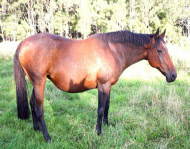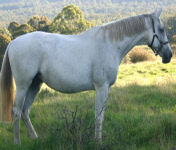 Cruising
Cruising is one of the best stallions in the world of breeding today, both for his own past performances and for performances of his offspring, which include many Grand Prix winners such as Cruise Line, Cruise Missile, Rincoola Abu, Point Blank, Free Trader, Simply Cruising, Sails Away, and Sail Rain to name but a few. Not only has Cruising's offspring proven themselves in the show jumping circuit but they are also proving to be a most versatile breed in other equestrian disciplines of eventing and dressage. Cruising has shown himself to be a remarkable talent and tremendous versatility. Over the last 8 years of his career Cruising was at the top of his profession, 8th at the 1998 WEG, 7th at the 1997 European Championships, won 3 world cup qualifies and was 2nd in the finals in Gottenburg in 1999, never having a fence down. He is the winner of several international Grand Prix competitions including Wolfsburg, San Marino, Lucerne, Dortmund and Aachen. Sea Crest (Cruising's sire) was a registered Irish Draught stallion and a Grade 'A' showjumper with Edward Doyle. Sea Crest was also responsible to numerous successful progeny and many at International level competing showjumping and Eventing.
Better Boy
Better Boy is sired by the Djebel son, My Babu. Djebel is a descendent of Bay Ronald. Better Boy is descended again from Bay Ronald on his dam's side. Better Boy has been an influential sire of jumping horses.
Monopol
Monopol was one of the first warmblood stallions imported into Australia. As such, he has proven invaluable as a foundation sire for the modern Australian Warmblood industry. He has many successful progeny which includes 2 of his sons, Heini and Monokol. Monopol's sire, Moltke is considered to be "The Great Sire of Rideability" in Germany and Moltke left quite a number of Top International Show Jumpers in Germany after only 2 seasons in Holstein. Moltke also sire the dams of many famous stallions such as Lagos, the sire of Land of Kings. Monopol's genetics are also represented in famous competition horses such as Grand Prix horse Supertramp, FEI horse Barncleuth Harvest Moon, Mongold FEI horse Moneton and Olympic Showjumping prospect Wirragulla Nicholas.
Sir Tristram Sir Gaylord Sir Ivor
The prolific Sir Tristram- Sir Ivor Sir Gaylord lines have produced countless numbers of top level performance horses both in showjumping and eventing. These bloodlines are keenly sought after and are getting harder to find. This line has produced the likes of Eros, Odds On, Double Up, and sires such as Family Ties. Look back in the pedigrees of many top jumpers and you won't be surprised to see these lines as well.
Agricola Precipitation Hyperion Summertime
Agricola, was an outstanding sire who produced well-known jumpers including Australian Vicki Roycroft's great showjumper, Apache. Agricola was one of the last sons of Precipitation, who was perhaps the most influential jumping sire of them all, through his son Furioso, whose stallion sons dominated jumping breeding in France, Germany, Holland and Belgium for many years. Agricola's dam Aurora was by Hyperion.
Precipitation is perhaps the most influential sire of all, and while his influence on jumping horses has long been recognised, some of the most exciting dressage horses in the world today trace their ancestry to this great sire. But it is not just in the jumping world that the Precipitation blood comes through. The Oldenburg stallion, Welt As - sire of World Champion, Olympic Bonfire - is out of Elfene, by Furioso 11, and Anky van Grunsven's other great dressage horse, Olympic Cocktail, is by Purioso, by Furioso xx. Purioso is also the sire of the Showjumper, Henderson Gammon, and the French dressage team horse, Arnoldo Thor.
In the Southern hemisphere, Precipitation has mainly exerted his influence on the racetrack. His three New Zealand based sons, Count Rendered, Summertime and Agricola were all top racing sires - and the Agricola son, Apache, showed that the stallion could produce international level showjumpers.
Brilliant Invader has sired many top performance horses including Ready Teddy (Olympic Gold Medallist with Blyth Tait of NZ), Mousetrap, Marine Park Invader and Street Talk. There are a number of other well known horses in Australia also carrying these bloodlines including Koyuna Sun Shine, Sun Dancer, Sun Storm, Woodmount Crusader and Koyuna Ted. It is not surprising in retrospect that Brilliant Invader has sired so many great jumpers; his blood includes the great Precipitation, possibly one of the most influential jumping sires of all time.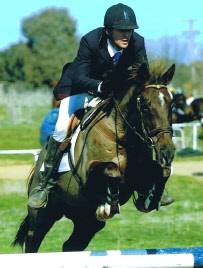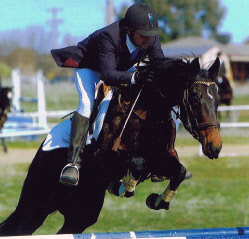 Ludendorf
Ludendorf, who stood at 17.2hh, re wrote the hitory books by becoming an advanced eventer as well as a Grand Prix dressage horse. He has sired countless Grand Prix showjumpers and dressage horses and Advanced eventers, many of which have sold overseas for top prices. He has become the foundation sire for many warmblood horses in Australia with his progeny being highly sort after and regarded as valuable breeding stock.