© Copyright How High Equestrian 2007

Talisman Sport Horses can combine all our experience to offer clients the following quality services:
Private lessons.

Group lessons.

Dressage, showjumping, and cross country clinics

School holiday clinics at Talisman over 2, 3 or 4 days

Bec is a Level 1 EA Coach and has commenced her Level 2
Send us an email or give us a call to find out more.
This page will be regularly updated as students send us updates of their progress, results and pictures. If you have had coaching email us some words and a picture so we can include you on our page!
Some recent results of our students include:
Inga Neilson - 14 years old.
When we met Inga about a year and a half ago she had not really cantered her new pony and her dream was to do hacking and ride at the Braidwood show. Well now we have well and truely turned her into an eventer. Some of Inga's results include:
1st Place at 2011 Wagga Horse Trials riding our Stallion Jimmy Diamond

2nd Place at 2011 Mirrabooka Horse Trials on Jimmy Diamond

2nd Place 2011 Harden Horse Trials on Jimmy Diamond

1st Place Bungendore Event on Santa

1st Place 2012 Albury Horse Trials on Tidy

1st Place 2012 Canberra Horse Trials on Tidy

4th Place 2012 Canberra Horse Trials on Jimmy Diamond
Ella and Chesca Gordon - Ella and Chesca and their two ponies just competed at their first ever event. Neither the girls or their horses had ever competed before so it was great to see them out and they had a great time and did really well for their first outing. We look forward to seeing them out at more events in the future!
Franny - is really getting to know Flynn a young horse she purchased of us at the end of 2011. Since getting Flynn, Franny has been to a number of events including: the Mirrabooka summer school, Canberra Horse Trials, Bungendore Show, Silver Hills and is currently away competing at an interschool competition. In such a short period Franny and Flynn are already jumping 1.05m rounds and she has done a great job in taking on a young horse. Which some more experience they are going to become a very competitive combination. Since buying Flynn the Judds have already been asked a number of times if they would sell him!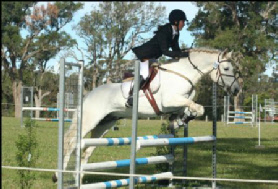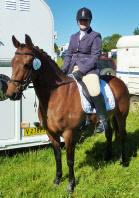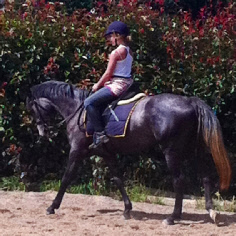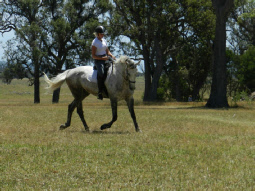 My name is Ella and I've been riding with Bec, James and Phil for about a year now, and in that time my horse and I have improved unbelievably. When I first came to Bec and James I had a new horse who was quite green and naughty, and I struggled to ride. After Bullet spent a few months with Bec and James, and with lots of riding since then he has become a new horse. When I first bought Bullet, he stuck his head in the air and just ran, now he goes quite well on the flat and I feel very confident to jump him. Bec and James have been amazing in helping me with this and making me become a better rider!
Hi I'm Inga, I've been lucky enough to have been riding with Bec, James and Phil for around two years. As you have already read, I started lessons with Bec on my 13.2 hand pony and struggled to canter and am now - with so much help and support from the Talisman team, am confidently riding and competing my 16.1 T/B - Tidy. I am also very grateful that I have been given the opportunity to ride Talisman's Connemara Stallion - Jimmy. I have had so much fun traveling around to competitions in the How High truck - with the best instructors in the world. I am so appreciative of everything they have done for me.
Hi I'm Mateila, and I have been taking lessons with Bec, James and Phil for nearly over a year now and my riding has improved immensely. I was taking lessons on my ponies who improved within a few weeks with Bec's tips but there wasn't any way they were going to be capable of jumping over 60cm so Bec and I kept a look out for a showjuming/ eventing horse. As we were on a lookout for these horses I rode Bec and James's Connemara stallion Jimmy and being used to crazy ponies he was a big change. When Bec firstly asked me if I wanted to ride a stallion "Jimmy" I thought she was out of her mind but once I got on him he was a dream come true. Then Charlotte came around, "Jimmy's daughter" and it was love at first from that day on there was no looking back. Now Charlotte and I are working very hard together with Bec, James and Phil's help of coarse, so that I can complete my life goal.. To make it to the 2024 Olympic Games in Eventing or Showjumping.
Hi my name is Francesca I have been getting lessons with Bec, James and Phil for about 1 year and every moment with them has been fantastic! Not only learning lots and having great lessons but having the funniest time with all my friends!